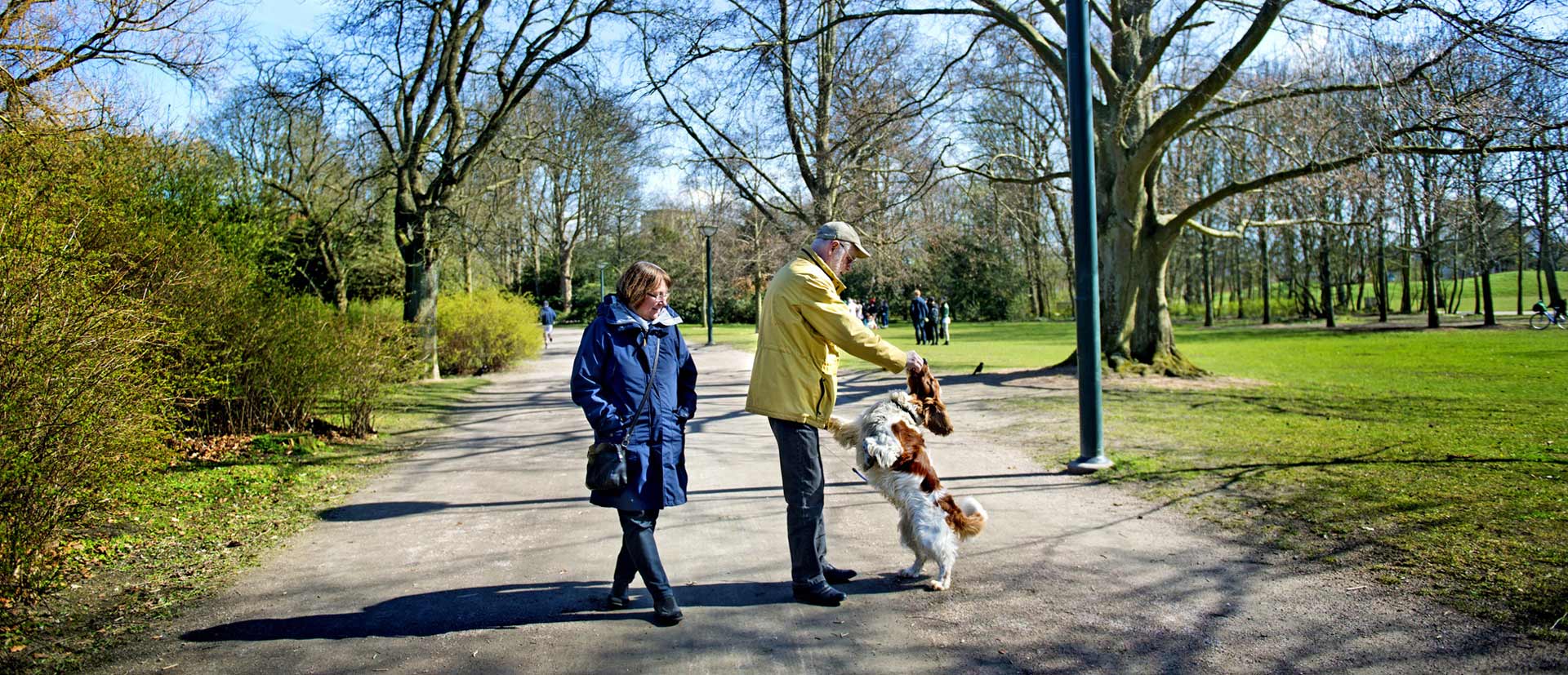 In Sweden we have decided that the right to age with dignity shall permeate every aspect of the care of the elderly. Everyone should be able to age safely and securely and to retain their independence. The elderly should be treated with respect, and should be able to play a part in society, to exert control over their day-to-day lives, and to have access to the service and care they want and need.
Senior citizens have ever-increasing scope to make an individual choice of services. Thorough and public quality control of care providers helps citizens to make a suitable choice. By giving the elderly the chance to choose for themselves who provides their social services and primary care, we have shifted the decision-making power from politicians to citizens.
Staying mobile and active
Sweden is a leader in keeping elderly people active and helping them to live longer in their own homes. We understand that social interaction is vital and gives meaning to life. This is why we have pioneered innovative housing solutions and mobility aids to enable senior citizens to continue living active lives in their local communities for as long as they can.
Sweden invests more of its GDP in its senior citizens than any other country in the world. Over the past 100 years, we have developed a statutory system of elderly care for all. Today many of our elderly are in good health and live active lives. 94% our elderly live in their own homes, even after developing a need for care and medical treatment. Institutional care is, for us, always the last option, in that the advantages of living in one's own home for as long as possible outweigh the alternative. Living at home offers invaluable social benefits and is also cost-efficient – even when the need for care is extensive.
Actions for healthy and dignified ageing
Sweden has a greater number of elderly inhabitants as a percentage of the population as a whole than any other European country. Half of all children born in Sweden today can expect to see their 100th birthday and we have more people over the age of 65 than under the age of 10. The older we get, the greater the costs to society. As the number of elderly inhabitants increases, so does the number of cases of chronic disease, which places additional pressure on the system.
Offering cultural activities that affect well-being is also part of how we define care for the elderly.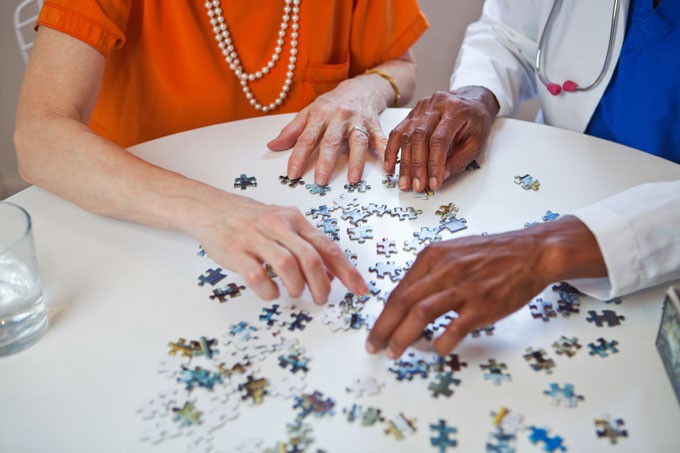 Understanding that we will need to be able to deliver the best possible care to even more care recipients in future, we have introduced a number of new forms of preventative care in the last few years, ranging from prescriptions for physical activity to offering help in the home and thereby reducing the risk of falls leading to injuries. Offering cultural activities that affect well-being is also part of how we define care for the elderly.
Five focus areas for Sweden's care of the elderly
In response to demographic changes, Sweden has decided to invest in a long-term, systematic improvement of the elderly care system. We have instituted a number of measures in order to achieve our goals and increase efficiency in these areas. The focus of these improvements was on drawing up proposals that would enable the government to support regional and local measures designed to improve and coordinate the care of the elderly and on ways in which we can encourage, enhance and intensify the collaboration between social services and the health and medical care sector, by rewarding good results.
A major effort has begun to improve health and social care for the most fragile elderly. We have defined and initiated a number of measures and methods in order to improve results within five focus areas for Sweden's care of the elderly:
1)    Palliative care
2)    Preventive care
3)    Dementia care
4)    Use of medicines
5)    Coordinated care
Tools for improving quality and efficiency
Sweden is renowned for its national guidelines, national quality registries and publicly reported performance assessments. These tools contribute to our aim to deliver the best possible health and social care to all our citizens.
A new registry for the elderly known as Senior Alert aims to ensure a preventative approach within the areas of:
·  Fall injuries
·  Pressure ulcers
·  Malnutrition
·  Poor oral health
·  Bladder dysfunction/incontinence
Senior Alert is aimed at all professionals and organizations in the field of health and social care.  Registration in the quality registry is the care provider's own basis for continuous improvement efforts.  By working with risk assessments, actions taken and improvements built on data from the registry in daily life, added value is created.  The registry is based on a new IT solution that allows care providers to register and monitor results on line over time and to compare their own with those achieved by other providers.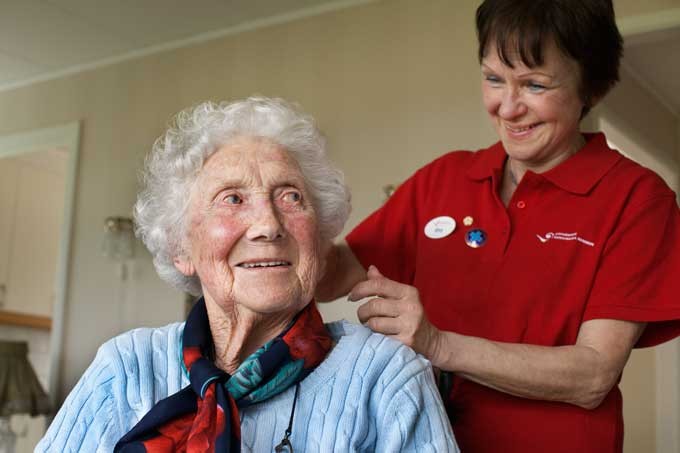 Next actions for healthy and dignified ageing
Swedish policy for elderly includes an accessible society, good housing, transport services and home help services. Initiatives are developed in such a way that the elderly can continue living in their own homes for as long as they can and want, even when in need of extensive care and social services. To make this possible, we develop innovative housing solutions, mobility aids and other IT and technical devices that enable our elderly to continue living active lives.  Sweden is well known for its innovations for Mobility, Communication, Safety and Social Interaction for the elderly.
In Sweden we strive to implement a modern model for elderly care. There are challenges to tackle, as well as opportunities of which to take advantage. Offering coordinated care with continuity is one important goal and we need to secure and continue develop competence in geriatrics and gerontology. Securing long term financing and organizing care of the elderly is another future challenge. It will be of great importance to help the elderly to protect and strengthen their health and support individual functional capacity in the future.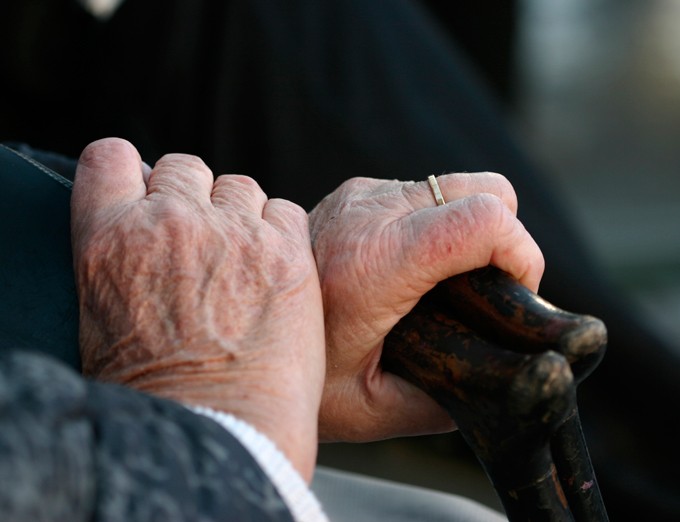 Every effort made in the Swedish elderly care system is based on the notion that senior citizens are valuable human beings who should be treated with dignity and with their integrity intact. Just like any other person in the society.
Photo credit: Ippi, Doro, Folio/Imagebank.sweden.se, Aline Lessner/imagebank.sweden.se, Sofia Sabel/ imagebank.sweden.se, Ola Ericson/imagebank.sweden.se