The life science industry is one of Sweden's most important sectors and a fast growing market both in Sweden and globally. Progress in the area impacts the quality of life for all of us and at the same time benefits society in terms of economic growth and cost-efficient quality healthcare.
There are many successful international companies of Swedish origin, such as Gambro, Elekta, Getinge Infection Control, SCA, Mölnlycke Healthcare, Sobi and not least AstraZeneca, which still has a major global research hub in Gothenburg. There are also key, foreign life science companies that have established a base in Sweden, such as Pfizer, Philips and GE Healthcare. Today, Sweden is home to more than 800 companies and approximately 40,000 sector employees. We have numerous research-intensive pharmaceutical, biotech and medtech companies – and since 2009 the Swedish government has substantially increased life science research funding.
Sweden is among the top five countries in the world when it comes to the number of patents held with regard to pharmaceuticals, medical technology and biotechnology per capita.
Research and development investment in Sweden exceeds the R&D per capita of all other EU member states, with more than 10 billion EUR devoted to R&D in 2014, (3.4% of GDP). Sweden is among the top five countries in the world when it comes to the number of patents held with regard to pharmaceuticals, medical technology and biotechnology per capita. When it comes to publishing scientific articles on medicine and bioscience, Sweden is among the top three countries in the world per capita.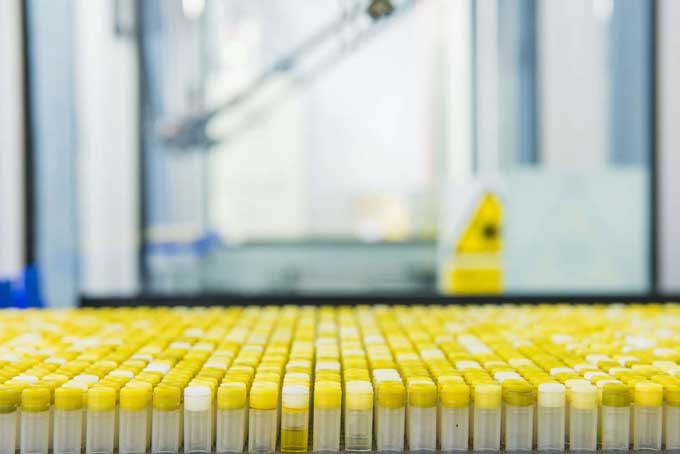 Key success factors
Here are some of the reasons why Sweden tops the Global Innovation Ranking Index every year and comes third in the world in terms of patents held per million citizens. Clear proof of how our long track record of investing heavily in research and development has borne fruit – and another reason to choose Swedish life science for business development, licensing, partnership or direct investment.
Quality data
Sweden is one of the most advanced nations in the world when it comes to evaluating care outcomes across a wide range of diseases. These high-quality databases and systems facilitate the follow-up and monitoring of patients over time. The Swedish National Quality Registries are available for research and testing and are a unique resource.
Know-how and lean production
Life science in Sweden is founded on a bank of scientific, medical and technical expertise that has been growing and disseminating throughout industry and the research and healthcare communities for more than a century.
Spirit of innovation
Swedish minds have been the brains behind revolutionary innovations that include the pacemaker, Losec, the Gamma Knife and titanium implants. Scientists are allowed to retain intellectual property rights over their research and to commercialize their discoveries. This gives them a powerful incentive to develop and pursue their ideas and encourages innovation.
Patient willingness
The involvement of patients is critical to high-quality research. Swedish patients are known for their loyalty, their dedication to their treatments and their willingness to accept medical instruction. That is why the national dropout rate is less than 0.5%, whereas in some countries it is as high as 20%.
Collaborative innovation climate
The innovative climate surrounding Sweden's healthcare system has many pillars. One being Karolinska Institutet – one of Europe's leading medical universities and a major contributor to all medical research and development in Sweden. Every year it appoints the Nobel Prize in Physiology or Medicine. Karolinska Institutet has together with the Karolinska University Hospital been a part of the creation of a collaborative innovation climate.
Industry takes responsibility for research – and academics work as entrepreneurs.
The foundation behind Swedish innovations has been a fruitful collaboration between academia, industry and healthcare.  All parties involved in the healthcare sector take an open-minded and boundary-spanning approach. Industry takes responsibility for research – and academics work as entrepreneurs. Through collaboration we can meet the needs of the health system for better and more effective equipment, medical procedures and smarter healthcare chains. The system benefits from improved outcomes and safer care at a lower cost.
The culture of collaboration, both between research organizations and between the research and business communities, makes it easy to start clinical trials quickly – and run them effectively. It has also spawned industry-leading clusters that have attracted major international funding.
Life science clusters & new forms of collaborations
Life science clusters and business regions center around the big cities. Stockholm and Uppsala, for example, are home to companies that employ 50% of Sweden's life science workforce. Gothenburg in the West and Lund in the South host 20% and 16% respectively.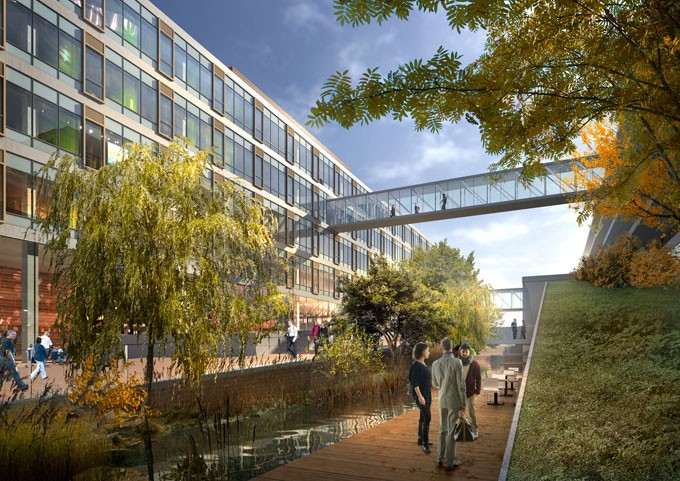 New university hospital for highly specialized care, research and education
Alongside Karolinska Institutet, a new modern world-class university hospital is being built under the project name of New Karolinska Solna (NKS). The hospital will admit its first patient in autumn 2016. At the new Karolinska University hospital, patient-oriented healthcare, research and education will be become even more integrated. The intention is that this will lead to medical breakthroughs and new treatment methods.
World-leading centre for materials research
Sweden also received international recognition when the city of Lund became the designated location for the future European Spallation Source (ESS) – a world-leading scientific center for materials research being built by 17 European countries.
AstraZeneca BioVentureHub
New types of Private Public Partnership provide access to a greater ecosystem and represent a one stop shop for the biotech community targeting early development. For example, AstraZeneca has opened up offices, laboratory space and facilities to academic groups and small biotech companies.
AZ BioVentureHub, located in Gothenburg, was founded to utilize AstraZeneca's resources and capacity in a new way, expose AstraZeneca to innovation and expertise whilst simultaneously reducing inherent investment risks. The focus is placed on high-caliber academic groups active in areas that are aligned to the AstraZeneca strategy, and biotech companies that could gain a competitive advantage by tapping into AstraZeneca's infrastructure. The AZ BioVentureHub business model enables true win-win construction and provides an optimised approach to Open Innovation.
Sweden joins forces for future health and life science
The health eco system is challenged by healthcare efficiency and the need for new business models in life science. Legal aspects of collating save and use digital data is just one of the challenges that needs solving. Cross-cutting collaboration between healthcare and digital technology plays an important role for future health, enables secure data and increases the quality of care and health for patients. Digitalization of health and life science will profoundly change the way we do business, carry out research and implement care delivery.
The changing competitive landscape places new demands on collaboration between academia, industry and care providers to develop innovative solutions and competences.
Vinnova, Sweden's innovation agency, promotes these collaborations by providing support to companies to meet global health needs, by providing support to the growing innovation capacity in the public sector, and strengthens user involvement and implementation in academic research.
Long-term collaborations through strategic innovation programmes are taking Swedish healthcare and life science to the next level
The government agencies join forces with academia, industry and the public sector to lay the foundations for continued international competitiveness and sustainable solutions to social challenges. The initiative is a key part of the government's research and innovation policy, aiming for systemic development in policy implementation. Opportunities from digitalization are used to develop new services and technologies for a sustainable society.
The future of health and life science in Sweden is now supported by two strategic innovation programmes, financed by Vinnova, industry and the public sector, with the common vision for Sweden to take a global lead through innovative collaborations that improve health and welfare.
The program SWELife has been tasked with accelerating innovation and collaborative processes in life science, initially focusing on non-communicable diseases – the aim being to amalgamate cutting-edge research with innovation for the benefit of patients and society. Medtech4Health is the strategic innovation program for the development of medical technology and innovative use of technology in healthcare. The programs act as the Swedish node linking the EU based initiatives – such as Horizon 2010.
Photo credit: RaySearch Laboratories, AstraZeneca, Ola Ericson/imagebank.sweden.se, Nya Karolinska Solna, illustration: White Tengbom Team, Ulf Lundin / imagebank.sweden.se.